Published /
Fukushima City Fruit Picking Guide
Pick the freshest seasonal fruits on the Fruit Line in Fukushima City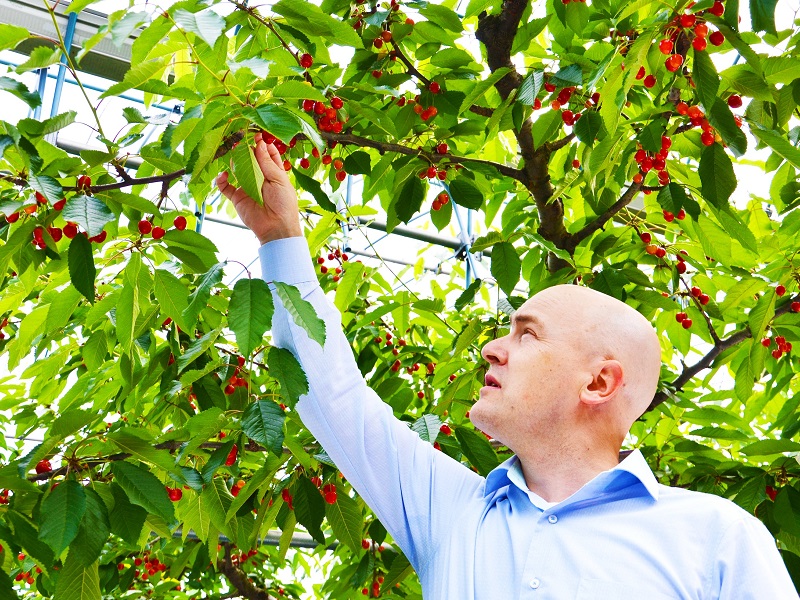 Fukushima City is blessed with a wide variety of delicious fruit. Visitors can enjoy fresh cherries in June, delicious peaches in July, juicy pears and a variety of grapes in September, and exquisite apples from October to December. The 'Fruit Line' (Route 5) runs along the western side of the city, and is lined with numerous orchards where visitors can try many varieties of the freshest fruits straight from the orchards.
Fruit Picking Seasons
Orchard Information
Most of the fruit orchards are approximately 20 minutes drive from Fukushima Station. Check Directions on Google Maps for public transport times and information.
Anbyo Strawberry Farm
Azuma Orchard
Goto Fruit Garden
Hitomi Fruit Market
Kunii Pear Orchard
Marue Tourist Orchard
Marusei Orchard
Michinoku Tourist Fruit Land
Shiki no Sato Strawberry Farm
Shishido Apple Orchard