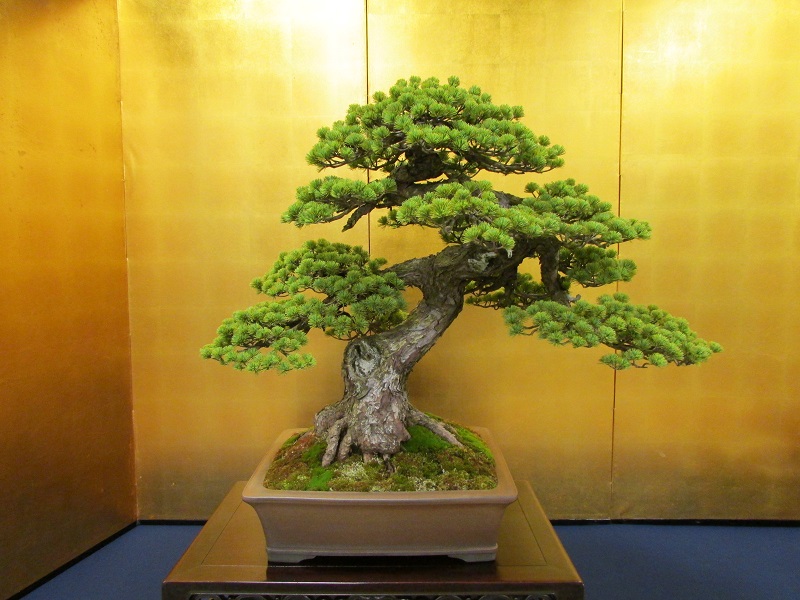 Azuma Goyomatsu Bonsai
The Azuma goyomatsu pine is native to the Azuma Mountain Range west of Fukushima City. This species of Japanese white pine (pinus parviflora) is recognized as one of the 3 major varieties of pine for bonsai in Japan.
Bonsai Abe
The first generation of Bonsai Abe, Mr. Kurakichi Abe developed the idea of 'kukanyubi' (空間有美) or 'The Beauty of Space'. This philosophy promotes natural spacing, and the importance of using natural pine shapes when developing bonsai. Kurakichi Abe wrote a bonsai manual titled 'How to Make Pine Bonsai' which has been translated into several languages and it is a popular text for bonsai enthusiasts throughout Europe.
This 'kukanyubi' tradition is carried on by his son Mr. Kenichi Abe and his grandson Mr. Daiki Abe who take part in bonsai events across Japan and around the world. Bonsai Abe holds exhibitions, workshops, and tours in Fukushima City throughout the year.
Links
・Homepage
https://peach-bornsai.wixsite.com/kukanyubi (Japanese)
・Facebook
https://www.facebook.com/kukanyubi/ (Japanese)
・Instagram
https://www.instagram.com/bonsai_abe/
・Rediscover Fukushima
https://rediscoverfukushima.com/2018/02/28/bonsaiya-abe/