Published /
Bandai-Azuma Skyline
The Road that Runs Across the Sky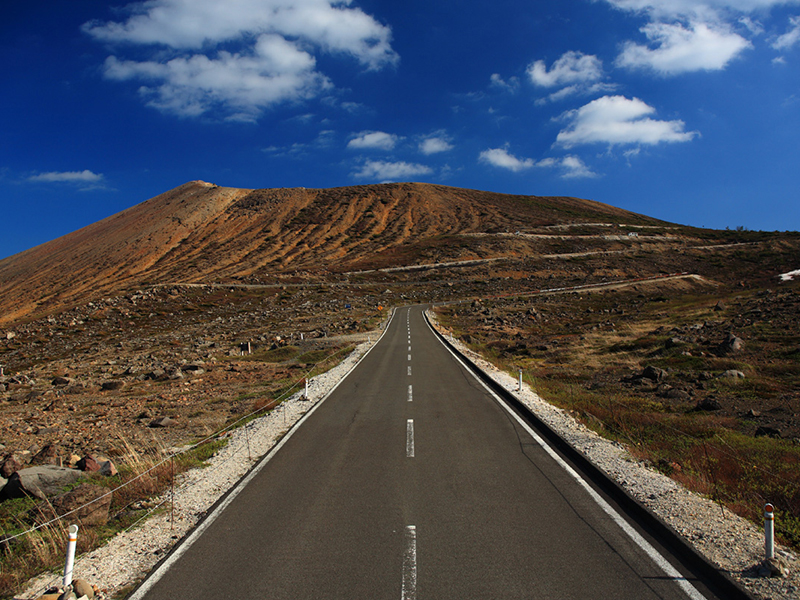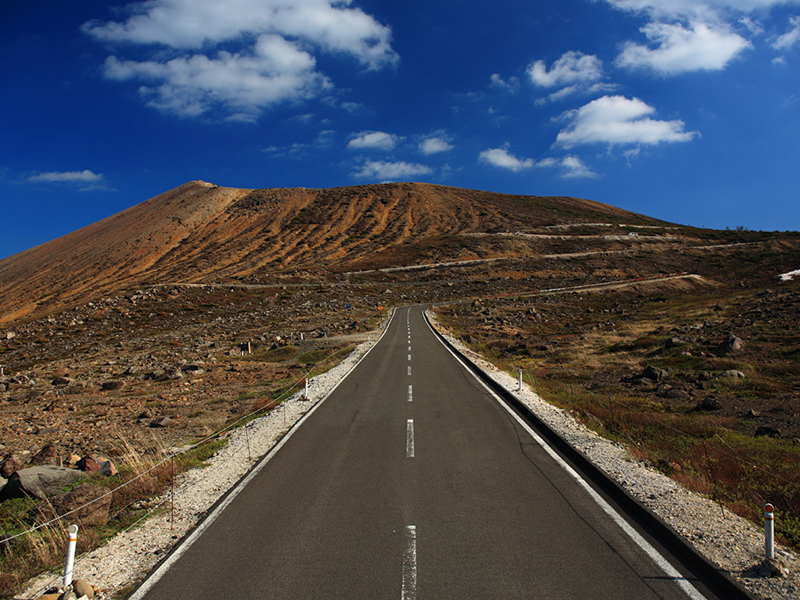 The Bandai-Azuma Skyline is a 29 km alpine road with a maximum elevation of 1622 m that winds through the Azuma Mountains west of Fukushima City. This scenic route is known as "the road that runs across the sky" and offers impressive panoramic views of Fukushima City and the surrounding areas. You can experience snow-lined corridors in early spring, a fiery display of multi-colored autumn leaves, hiking through sub-alpine forests, and an other-worldly volcanic landscape. The Bandai-Azuma Skyline captivates travelers from near and far with its breathtaking array of scenery.
Check our Hiking at Jododaira guide or the Bandai-Asahi National Park homepage for more information about hiking in the area.
Opening Hours
Open
2023: April 14 ~ Mid-November
Closed
Nightly Closures (5:00 PM ~ 7:00 AM):
・April 14, 2023 ~ May 7, 2023
Winter Closure:
・5:00 PM, November 15, 2022 ~ April 13, 2023
Note
There may be additional closures or limited hours depending on weather conditions.
Access from Fukushima Station
Car
60 mins

Jododaira

Parking fee

Motorbike: 200 yen

Car: 500 yen

Mini Bus: 1,000 yen

Tour Bus: 2,000 yen 
Nearby Attractions
・Jododaira (0.0 km)
・Takayu Onsen (15.0 km)
・Tsuchiyu Onsen (32.6 km)
Links
・Bandai-Asahi National Park (English)
・Fukushima Travel (English)
・Fukushima City Tourism and Convention Association (Japanese)