Published /
About Iizaka Onsen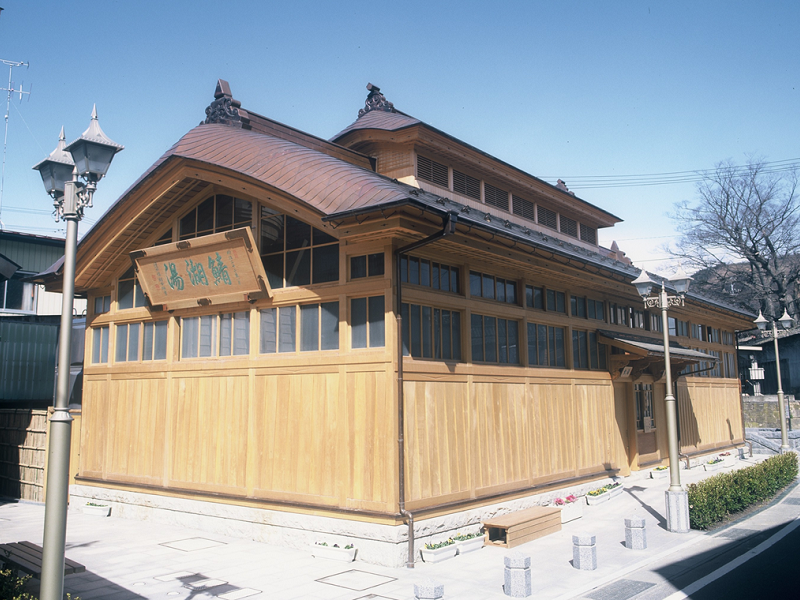 Iizaka Onsen
A short trip along the Iizaka Line from Fukushima Station or a mere 20-minute drive from Fukushima City, Iizaka Onsen boasts a long and rich history. This traditional hot spring town features a variety of Japanese-style inns, eateries, and nostalgic shops. Walking the narrow streets once taken by famous poet Matsuo Basho, one can't help but feel a sense of liveliness. Iizaka Onsen is also home to one of Japan's oldest community bathhouse, Sabakoyu, which still carries its age-old look from eras past, and today serves as the proud symbol of the historic hot spring town.
The historical Kyu Horikiri-tei will transport you back to Edo period Japan and let you rest your feet in one of Iizaka's four public footbaths. With over 30 traditional ryokans (Japanese-style inns), and 9 public baths there is also plenty to see around town including Totsuna Bridge, the oldest steel arch bridge in Japan. Try the local delicacies including enban gyoza, radium tamago, ika-ninjin, and ramen.
The Iizaka Onsen area is also home to several annual festivals, the most popular is the Iizaka Kenka Matsuri (Fighting Festival) in early October. Come and witness two large portable shrines battling in a display of local pride.
Bicycle rentals are also available from Iizaka Onsen Station to help get around. There are several local art galleries and Hanamomo no Sato which comes alive with flowers in spring.
Access from Fukushima Station
The Iizaka Line is private line run by Fukuhsima Kotsu from Fukushima Station to Iizaka Onsen Station. You can't use a JR Rail Pass, but there are several day passes and discount coupons available. A one-way ticket from Fukushima Station Iizaka Onsen is 370 yen. A 1-day pass is available for 800 yen (available from the Iizaka Line ticket office.)
Train
| | |
| --- | --- |
| Route | Iizaka Line (飯坂線) |
| From | Fukushima Station (福島駅) |
| To | Iizaka Onsen Station (飯坂温泉駅) |
| Fare | Adult (12+): 370 yen, Child (Under 12): 190 yen |
| Time | 23 mins |
Links
Iizaka Onsen Tourism Association
http://iizaka.info/
Facebook (Japanese)
https://www.facebook.com/iizakaonsen/