Published /
Mochizuri Kannon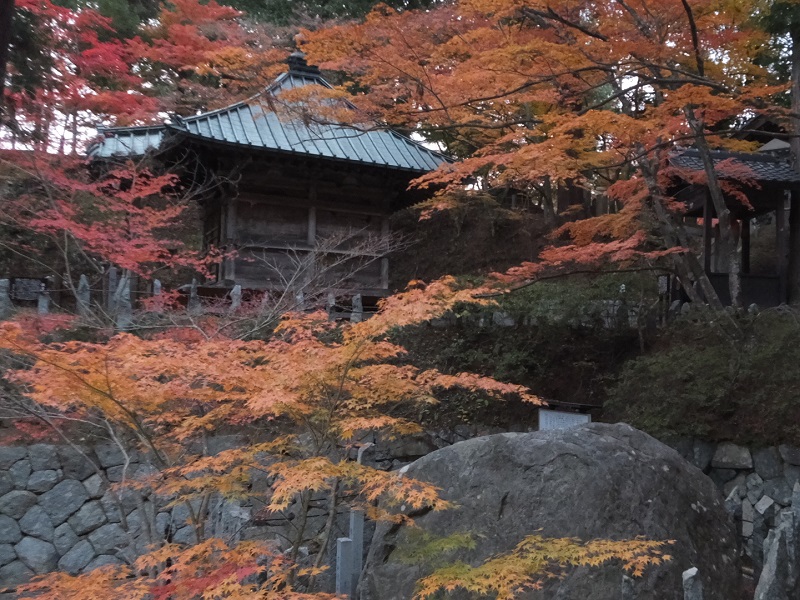 Mochizuri Kannon is a religious icon that was carved by famed Buddhist priest Gyoki (668-749). The statue is open to public only once every 33 years, the last time was in October 2016. The statue is housed in the Tahoto Pagoda which is a designated cultural property of Fukushima Prefecture. The grounds also house a large bell tower (shorodo) that rings on midnight on New Year's Eve.
This place has also been a popular muse for many Japanese poets including Matsuo Basho (1644-1694) who travelled through on his Narrow Road to the Deep North. The name 'Mochizuri' comes from the elegant patterns of Shinobu Mochizuri silk that were made in this area. The Mochizuri Stone tells of the unrequited love of Minamoto no Toru (822-895), a famous poet who mentions 'shinobu mochizuri' in his poetry.
The temple grounds also feature an art gallery and museum called Denkogaku that houses important artifacts relating to the history of Fukushima City.
Opening Hours
| | |
| --- | --- |
| Open | 9:00 am ~ 5:00 pm (Closes at 4:00 pm during winter) |
| Closed | The museum and gallery are closed for the New Year Holidays (Jan 1 ~ 3) |
Admission
Entry to the temple grounds is free, but a ticket is required to enter the museum and gallery.
| | |
| --- | --- |
| Adults | 200  yen |
| Children (Under 16) | 100 yen |
| Children (Under 6) | Free |
Access from Fukushima Station
Car
16 min
Bus
| | |
| --- | --- |
| Route | Miyashitacho・Mochizuri Kannon keiyu Kaketa-eki-mae (宮下町・文知摺観音経由掛田駅前) |
| Route | Miyashitacho・Onami keiyu Kaketa-eki-mae (宮下町・大波経由掛田駅前) |
| Route | Tsukidate keiyu Kawamata (月舘経由川俣) |
| From | East Exit Bus Stop No. 3 |
| To | Mochizuri Kannon Iriguchi (文知摺観音入口)  or  Mochizuri Kannon (文知摺観音) (Weekends and Public Holidays Only) |
| Fare | 420 yen |
| Time | 23 min (+10 min walk) |
Nearby Attractions
・Iwaya Kannon (3.1 km)
・Kotori no Mori (3.2 km)
・Jomopia Miyahata (3.7 km)
・Mt. Shinobu (5.0 km)
・Hanamiyama (6.2 km)
Links
・Mochizuri Kannon (Antoin Temple) (Japanese)
・Fukushima City Tourism and Convention Association (Japanese)