Fukushima City Tourist Information Center (West Exit) Temporary Closure Extension Notification
Dates: Until September 30, 2021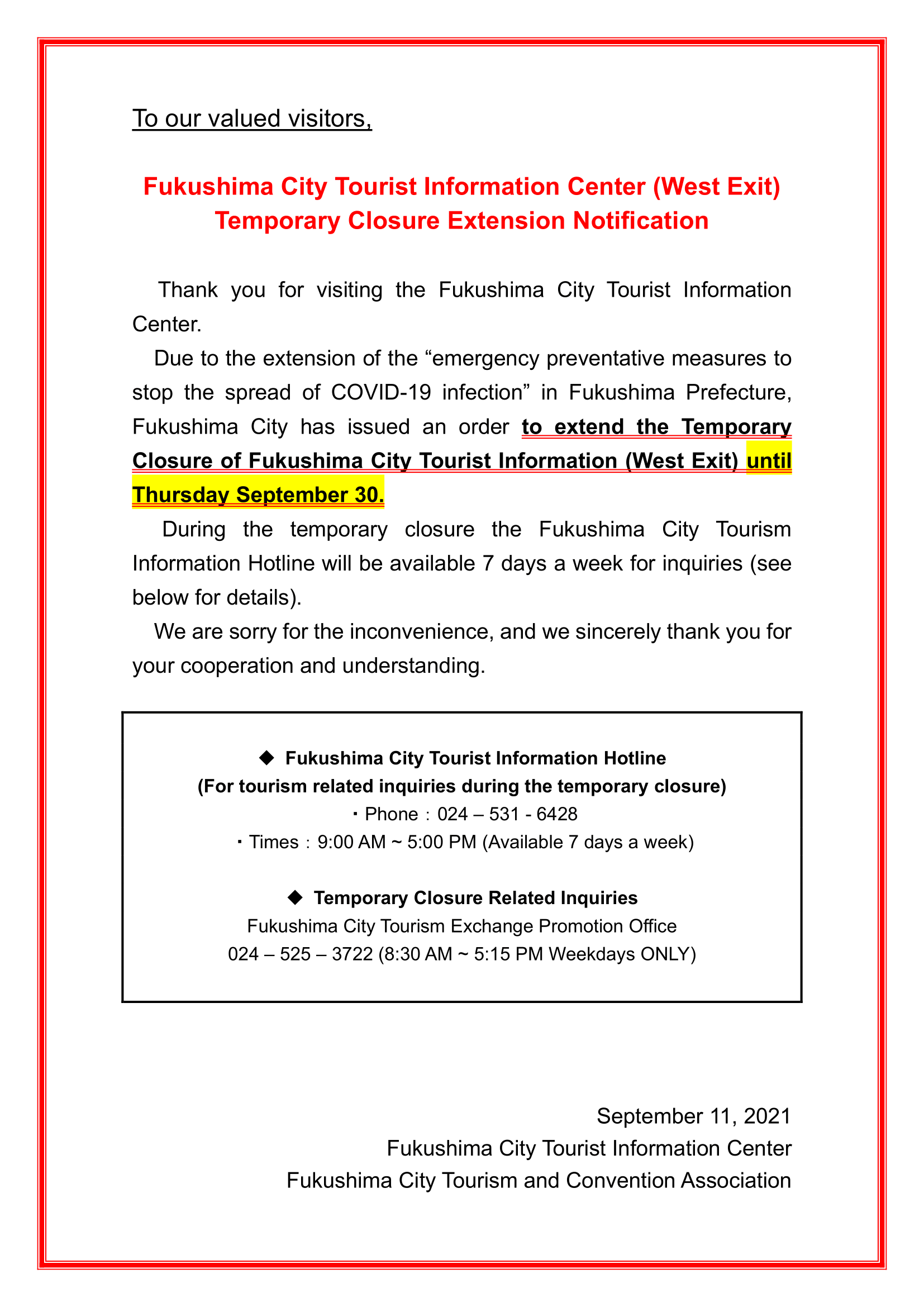 To our valued visitors,
Fukushima City Tourist Information Center (West Exit) Temporary Closure Extension Notification
Thank you for visiting the Fukushima City Tourist Information Center.
Due to the extension of the "emergency preventative measures to stop the spread of COVID-19 infection" in Fukushima Prefecture, Fukushima City has issued an order to extend the Temporary Closure of Fukushima City Tourist Information (West Exit) until Thursday September 30.
During the temporary closure the Fukushima City Tourism Information Hotline will be available 7 days a week for inquiries (see below for details).
We are sorry for the inconvenience, and we sincerely thank you for your cooperation and understanding.
◆ Fukushima City Tourist Information Hotline
(For tourism related inquiries during the temporary closure)
・Phone:024 – 531 – 6428
・Times:9:00 AM ~ 5:00 PM (Available 7 days a week)
◆ Temporary Closure Related Inquiries
Fukushima City Tourism Exchange Promotion Office
024 – 525 – 3722 (8:30 AM ~ 5:15 PM Weekdays ONLY)
September 11, 2021
Fukushima City Tourist Information Center
Fukushima City Tourism and Convention Association